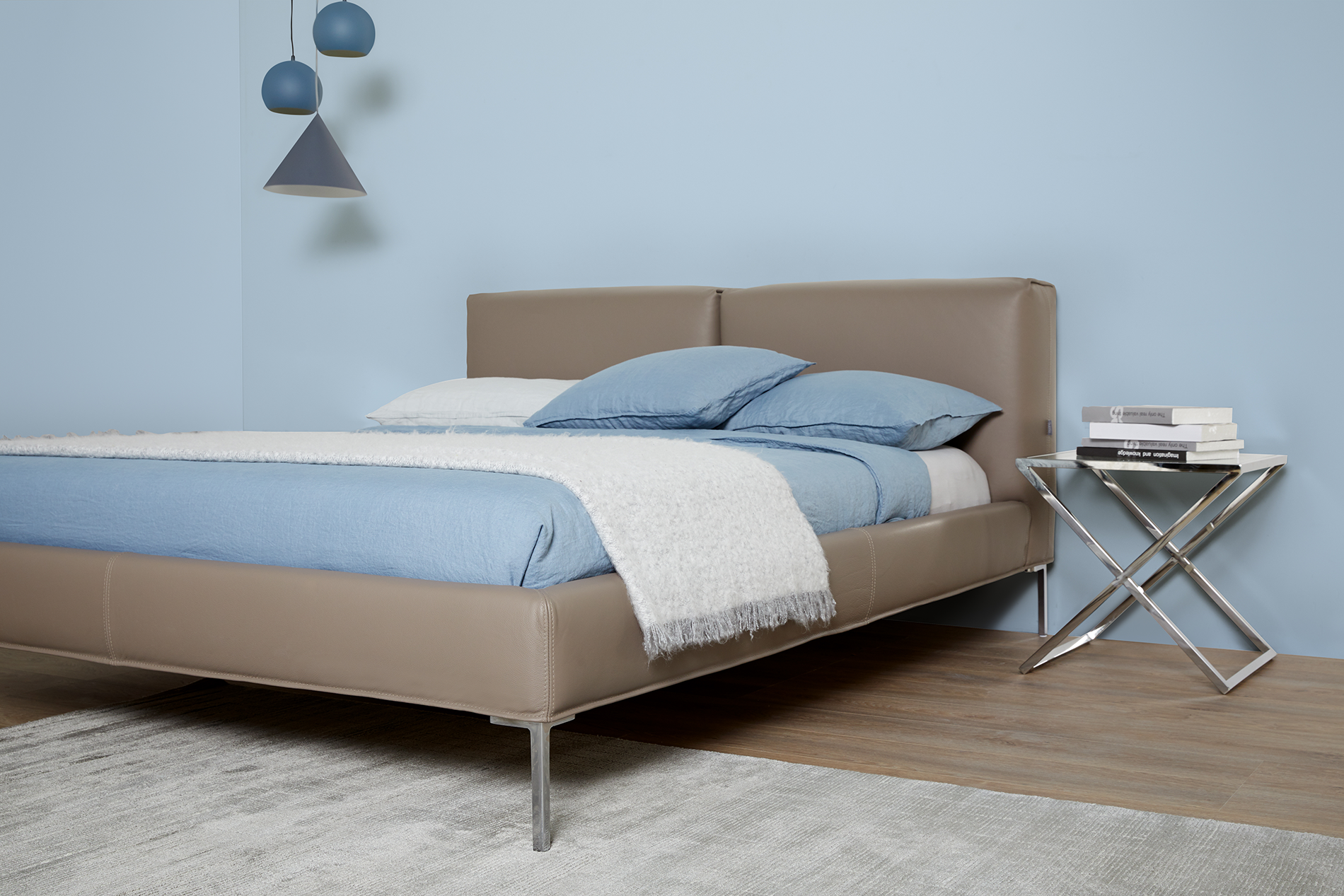 WHEN ONLY FEET TOUCH THE GROUND…
Ancient Japanese sport wrapped in rituals and traditions, a type of wrestling, where two wrestlers, using their body weight, size and strength try to push each other out of the ring or force the opponent to touch the ground with any part of the body, except feet.
Naujoji SUBTILA lova SUMO,
A piece of furniture of a laconic luxury, based on lightweight but sturdy cast aluminum feet.
Wide and extremely soft bed head will ensure perfect comfort. Completely removable, easy-to-clean bed covers are made of exceptional quality leather or fabrics from the best European producers, following centuries of mastery. The orthopedic mattress base will fit the different types of mattresses. Made in Lithuania.