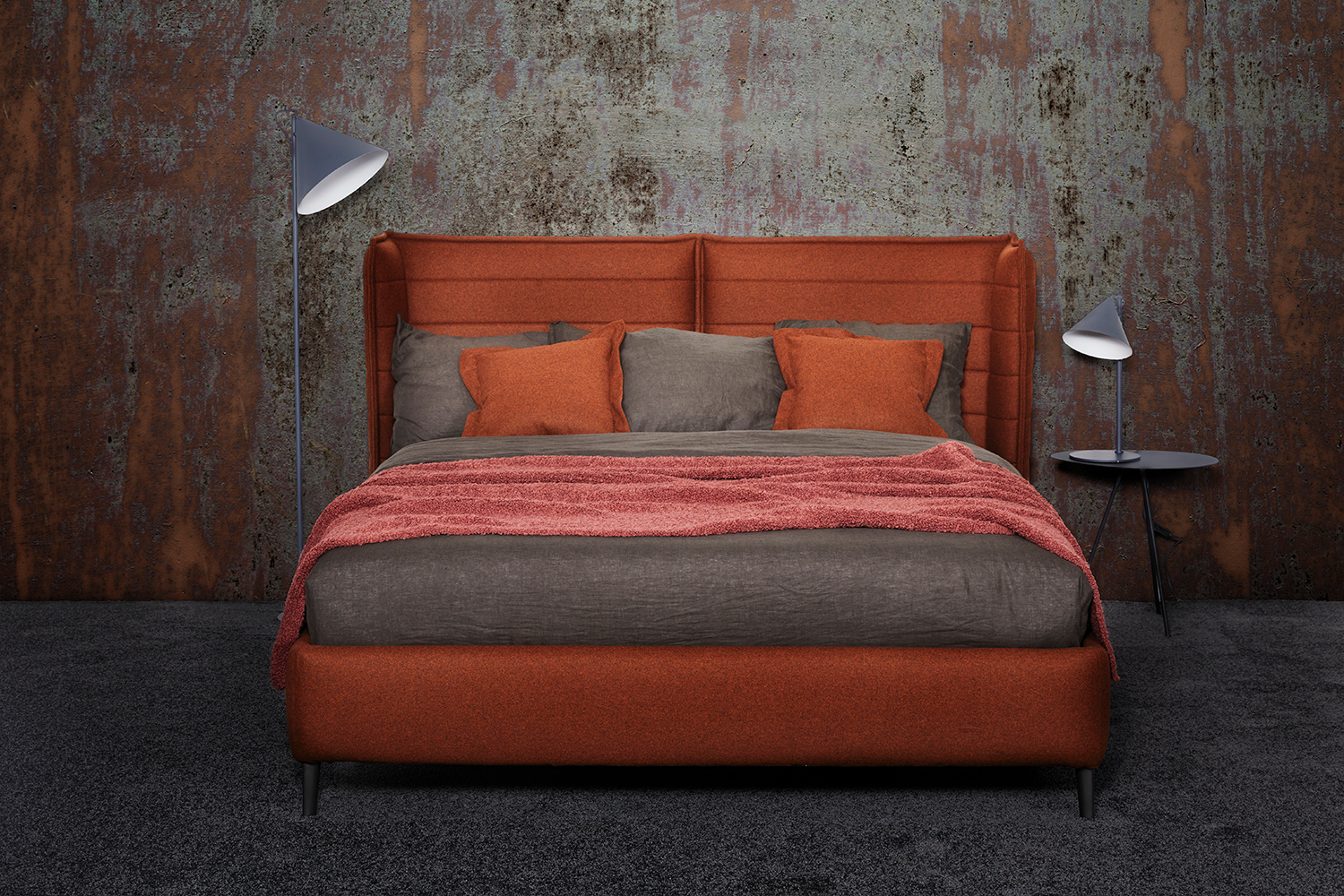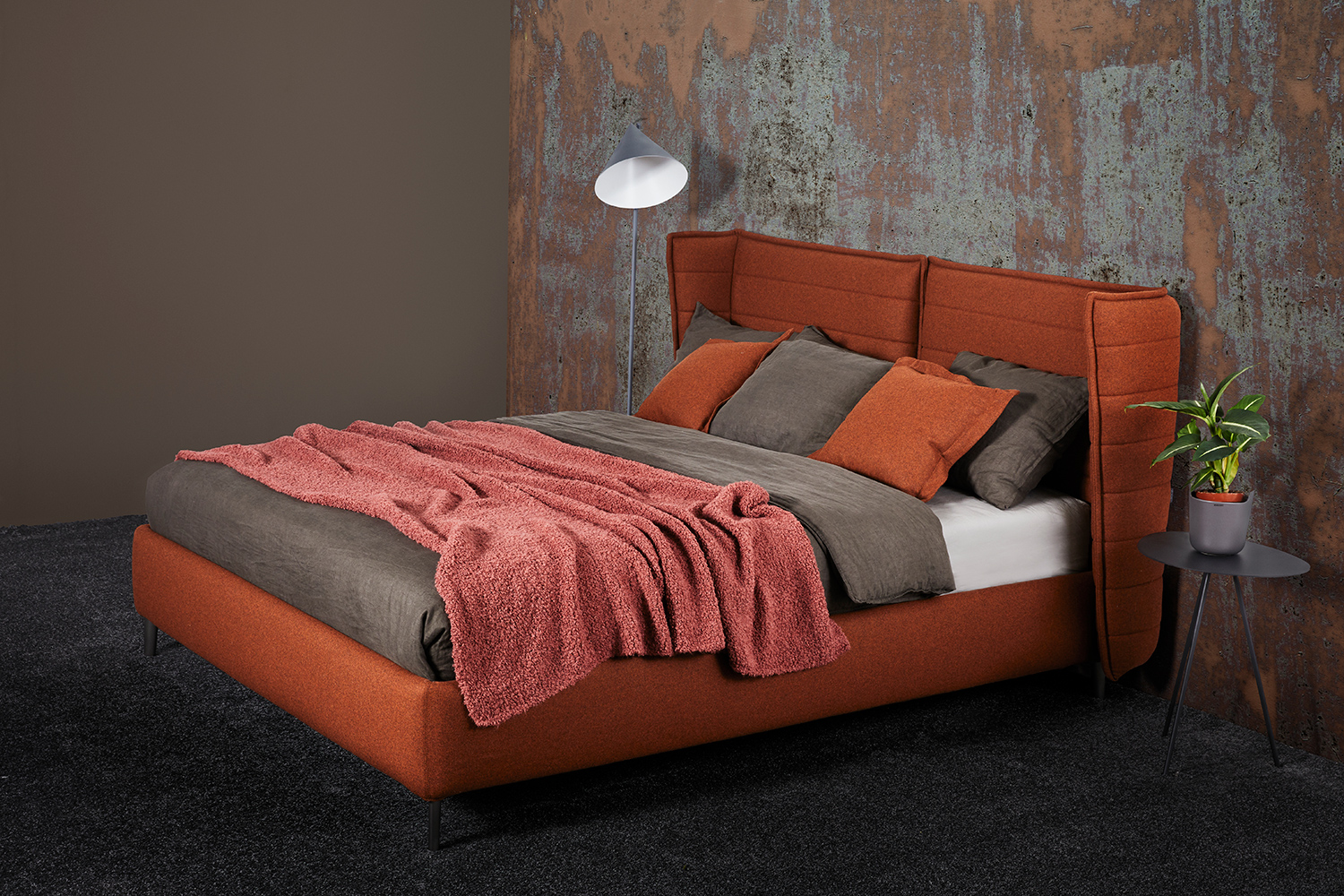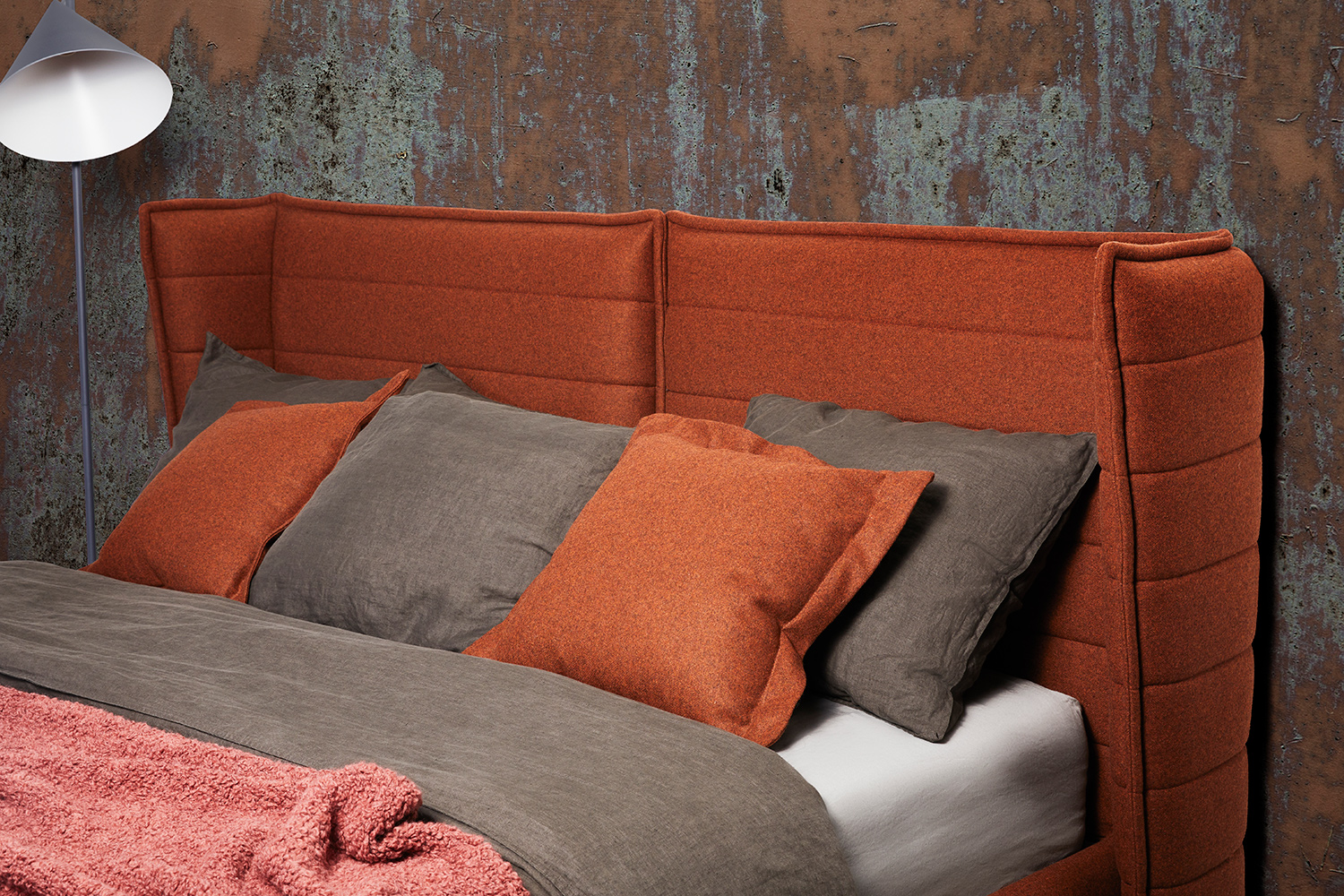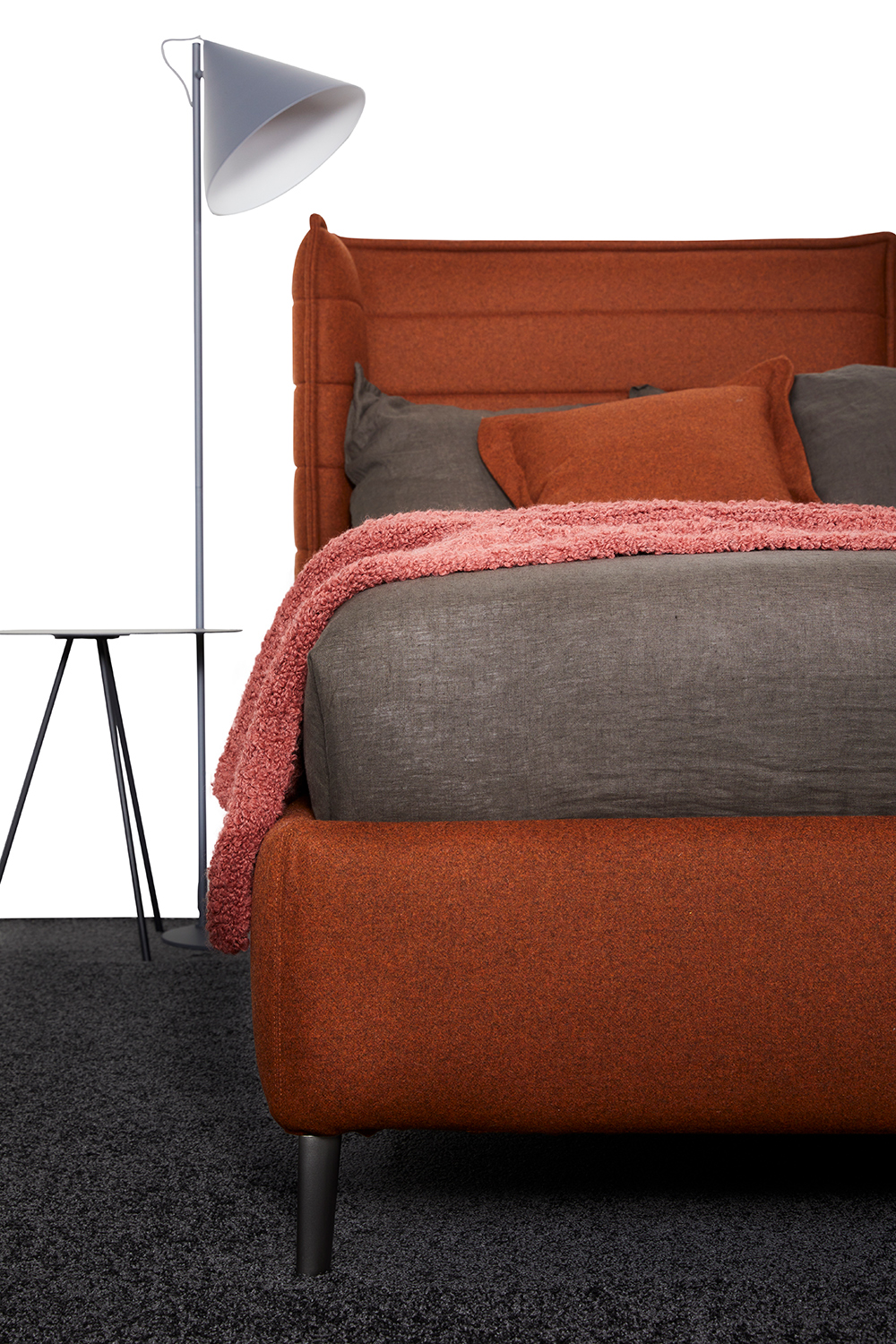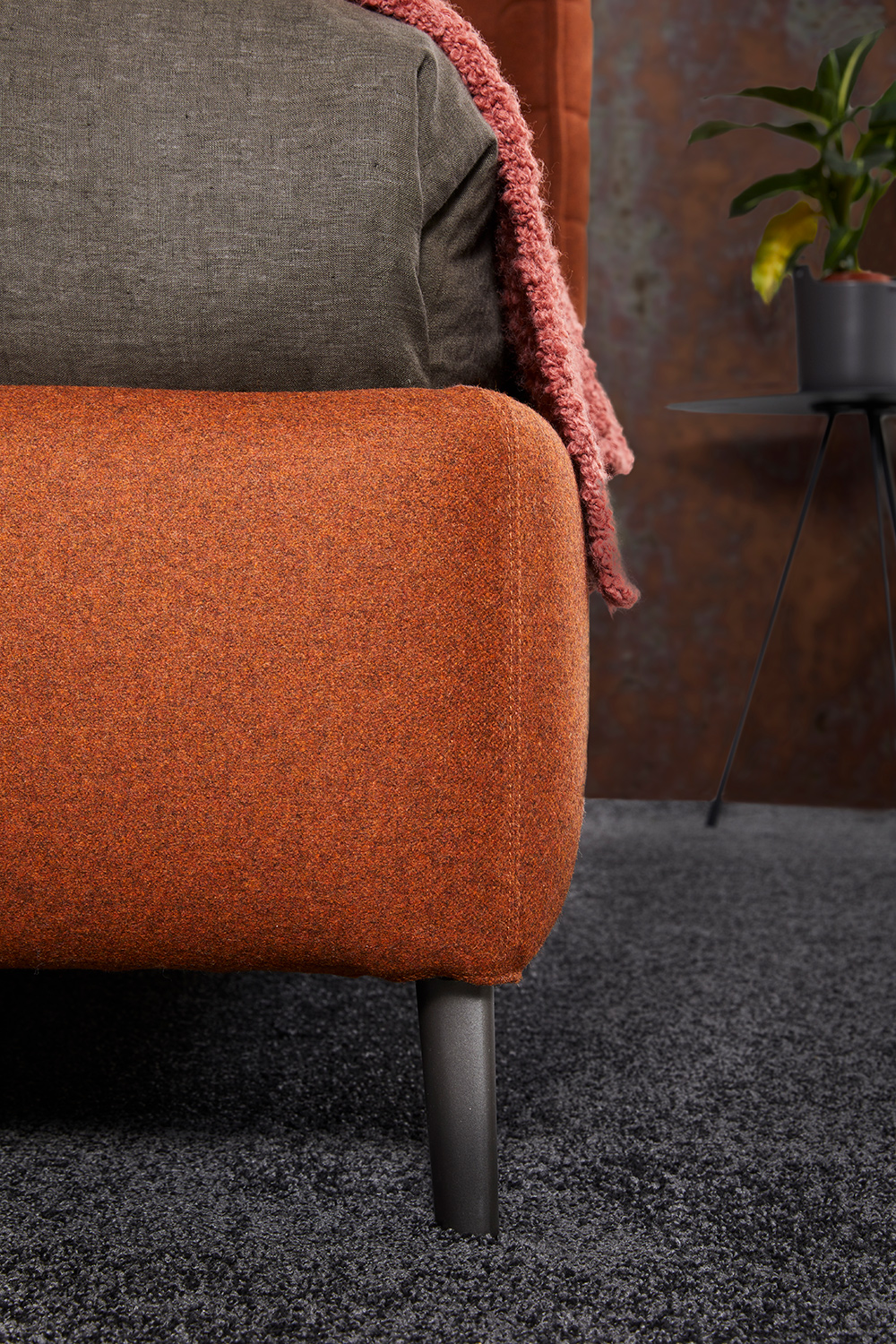 FALCO bed
This model of bed will suit modern contemporary bedroom space. When ordering a piece of furniture, two separate bed head segments can be replaced with one whole, as required. Cosy furniture releases "wings" on the sides of the bed head, do not just impart style, but also give excellent comfort support.
Stylish aluminium 12 cm-high castor legs can be covered with black, anthracite toner or oak veneer.
Compact storage space with open bottom plates for easy cleaning under the bed.
COVERS:
Bed covers that are fully removable for easy cleaning.
MATTRESS DIMENSIONS AVAILABLE:

120X200; 140×200; 160×200; 180×200; 200×200 cm.
BED DIMENSIONS WITH A 160×200 CM MATTRESS:
Bed length in cm. – 217
bed headboard height cm – 112
bed width, at the headboard cm. – 190