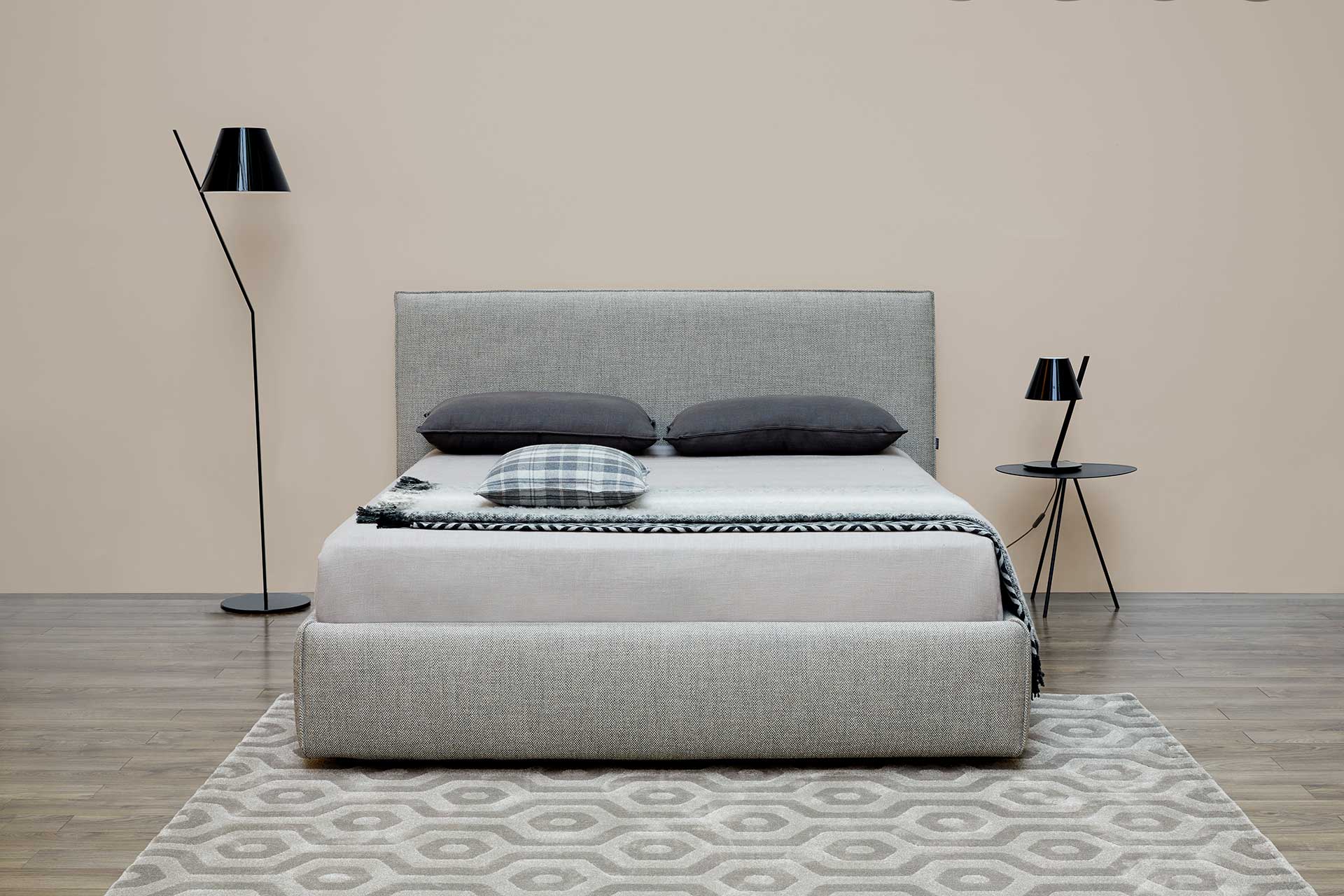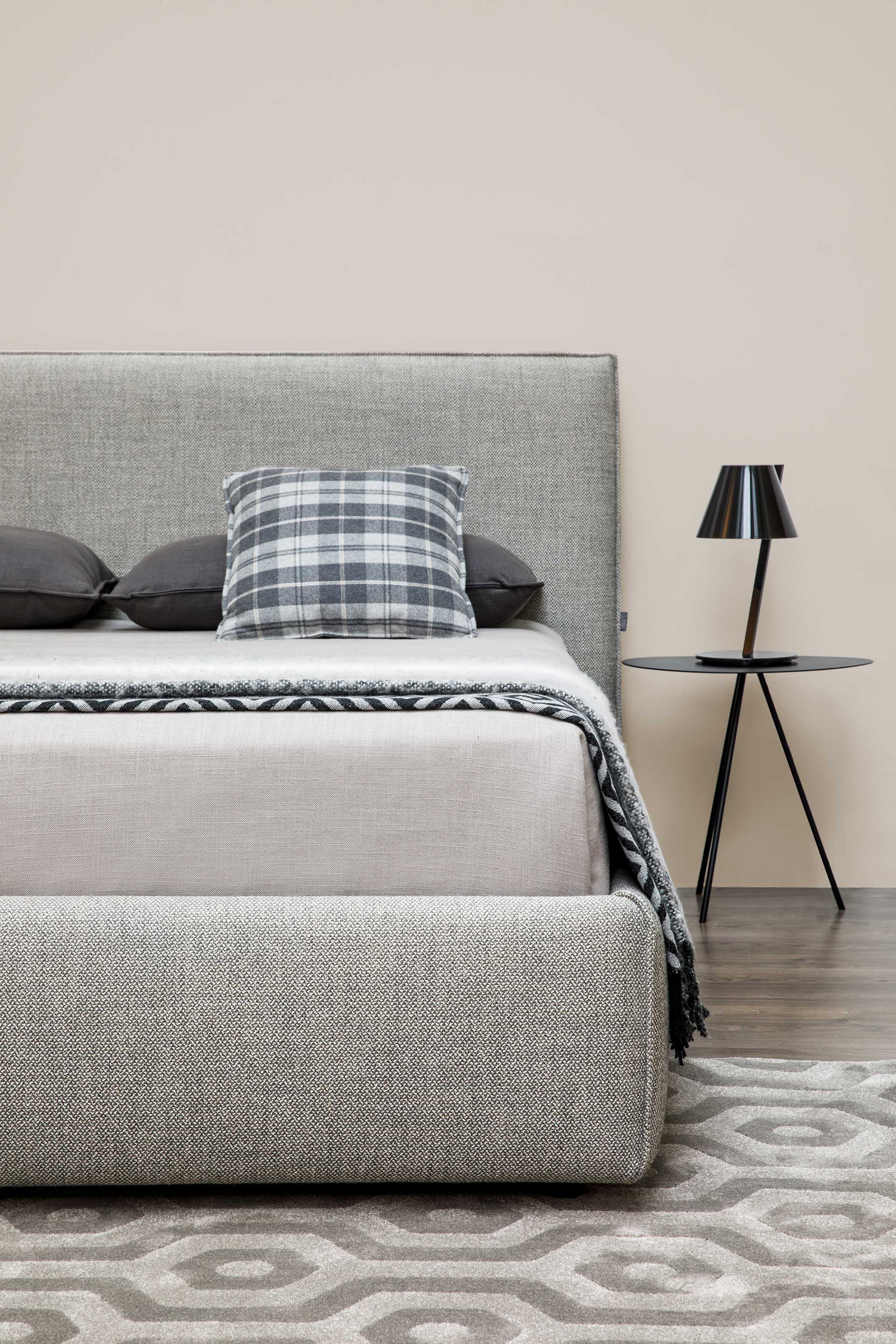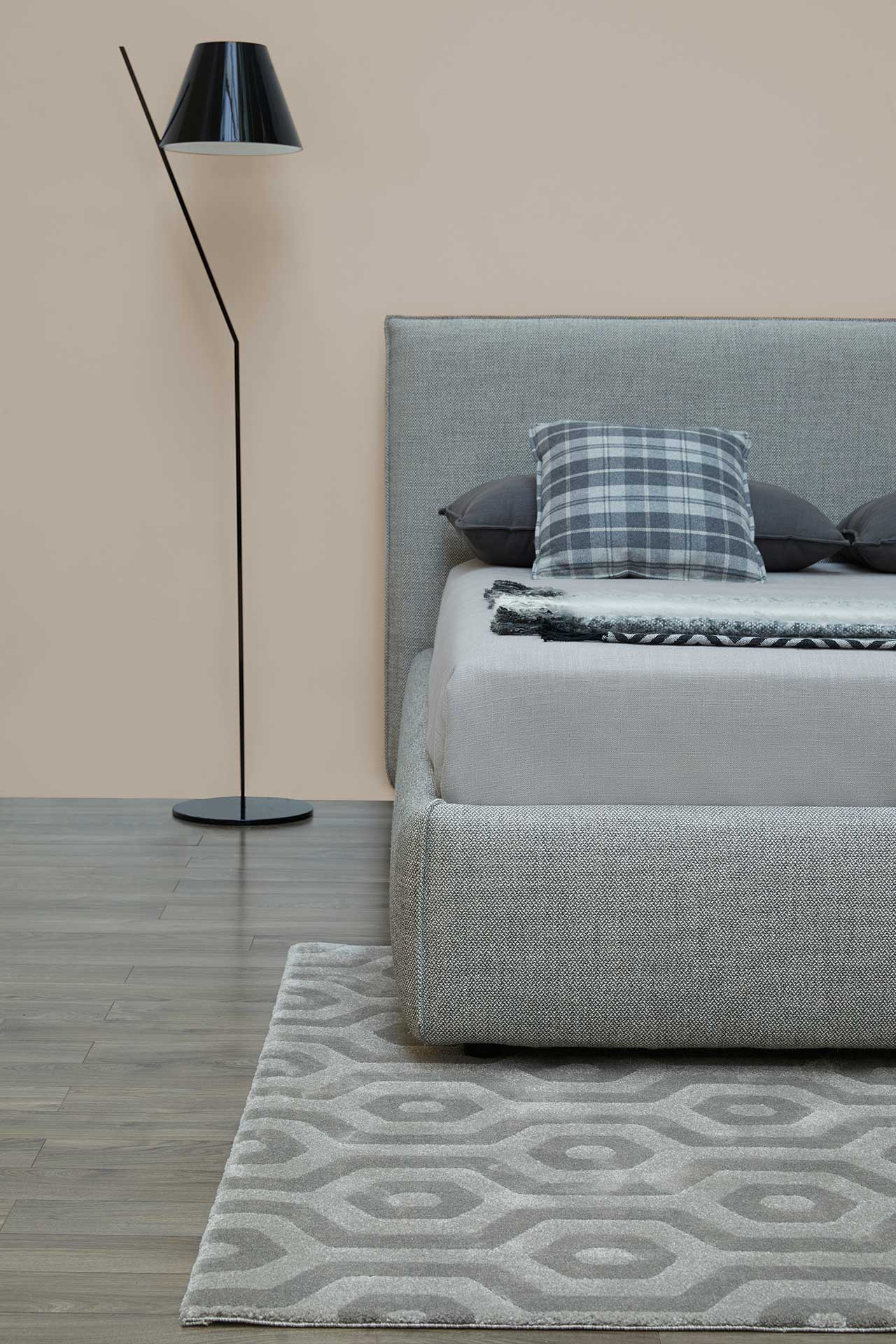 Thema
A bed of subtle minimalist design, suitable for various types of interiors.
Fully removable covers are made from both natural fabrics and highly practical synthetic fibers or artificial/natural leather. The entire bed frame is covered with fabric, so the bed does not need to be supported to the wall.
You can order this and our other beds with the ultra-easy-to-operate, two-position, next-generation bed lift mechanism "Lift-UP".
Bed with or without blanket box.
Carrying frame of the bed is made of steel profiles.
finish – LMDP, padded with polyurethane and upholstered.
Lifting mechanism: pneumatic.
Bed mattress grates: orthopedic, with metal frame and glued wood laminates.
The bottom plates of the bedding box is easily opened for dust cleaning under the bed.
Dimensions: for mattresses of 90 x 200, 100 x 200, 120 x 200, 140 x 200, 160 x 200, 180 x 200, 200 x 200 cm.
Non-standard mattress sizes are also available.
The bed is extremely easy to assemble.
| | |
| --- | --- |
| Covers: | completely removable |
| Bedding box: | with or without, bottom plates of the bedding box is easily opened for dust cleaning under the bed |
| Lifting mechanism: | pneumatic. |
| Bed mattress grates: | orthopedic made with metal frame and glued beech laminates. |
| Bedding box: | with or without |
| Mattress sizes | for mattresses of 90 x 200, 100 x 200, 120 x 200, 140 x 200, 160 x 200, 180 x 200, 200 x 200 cm |