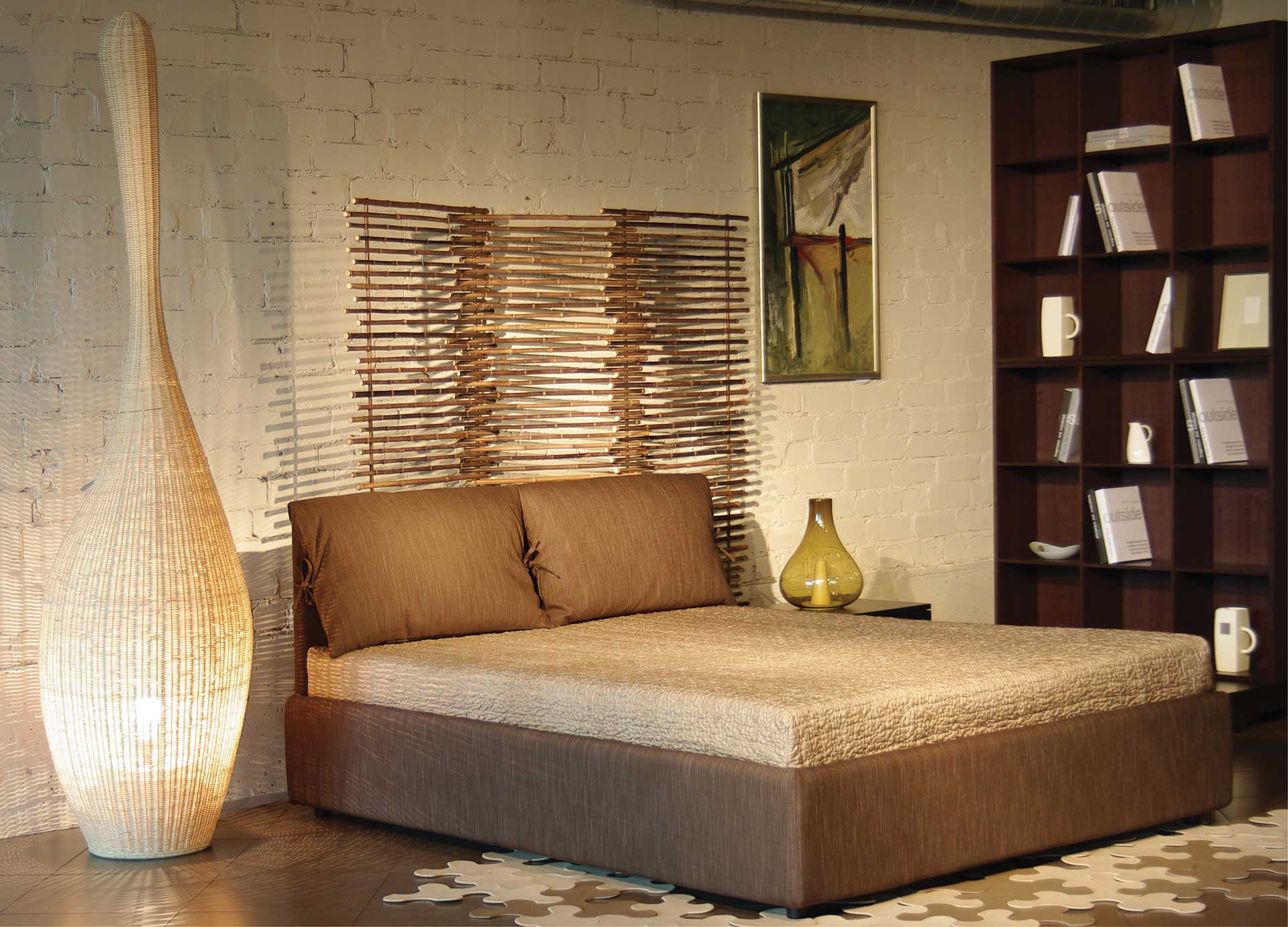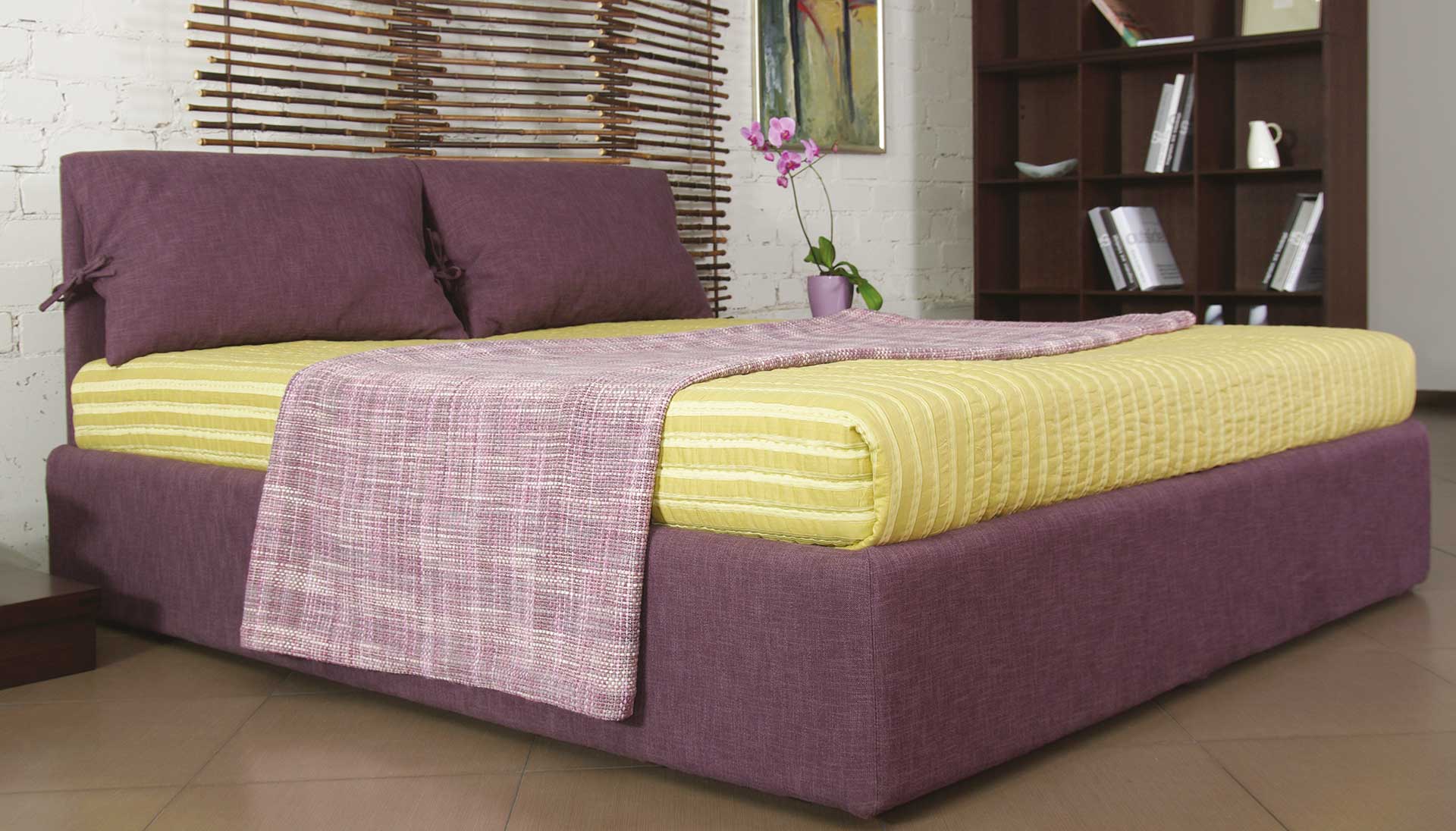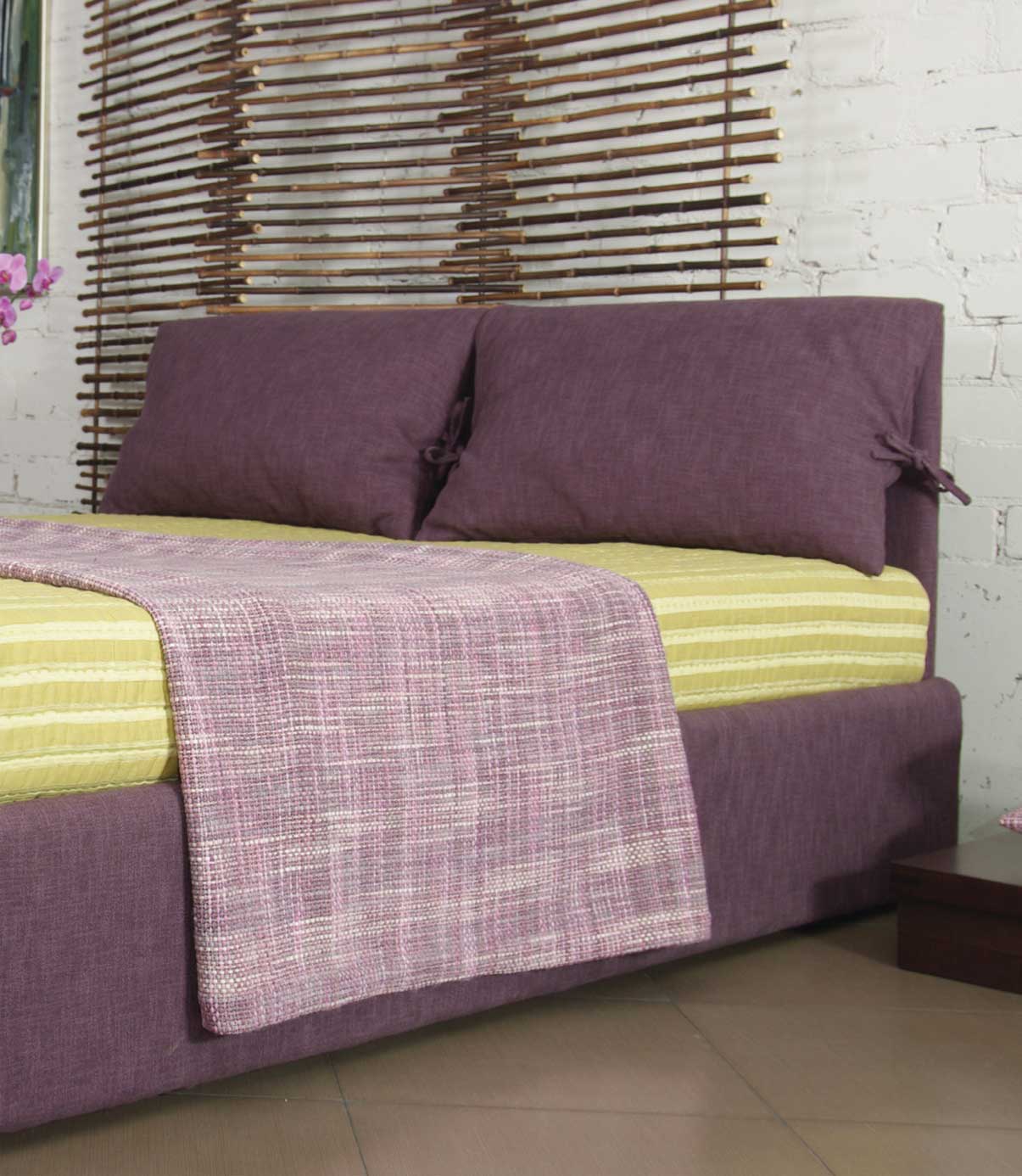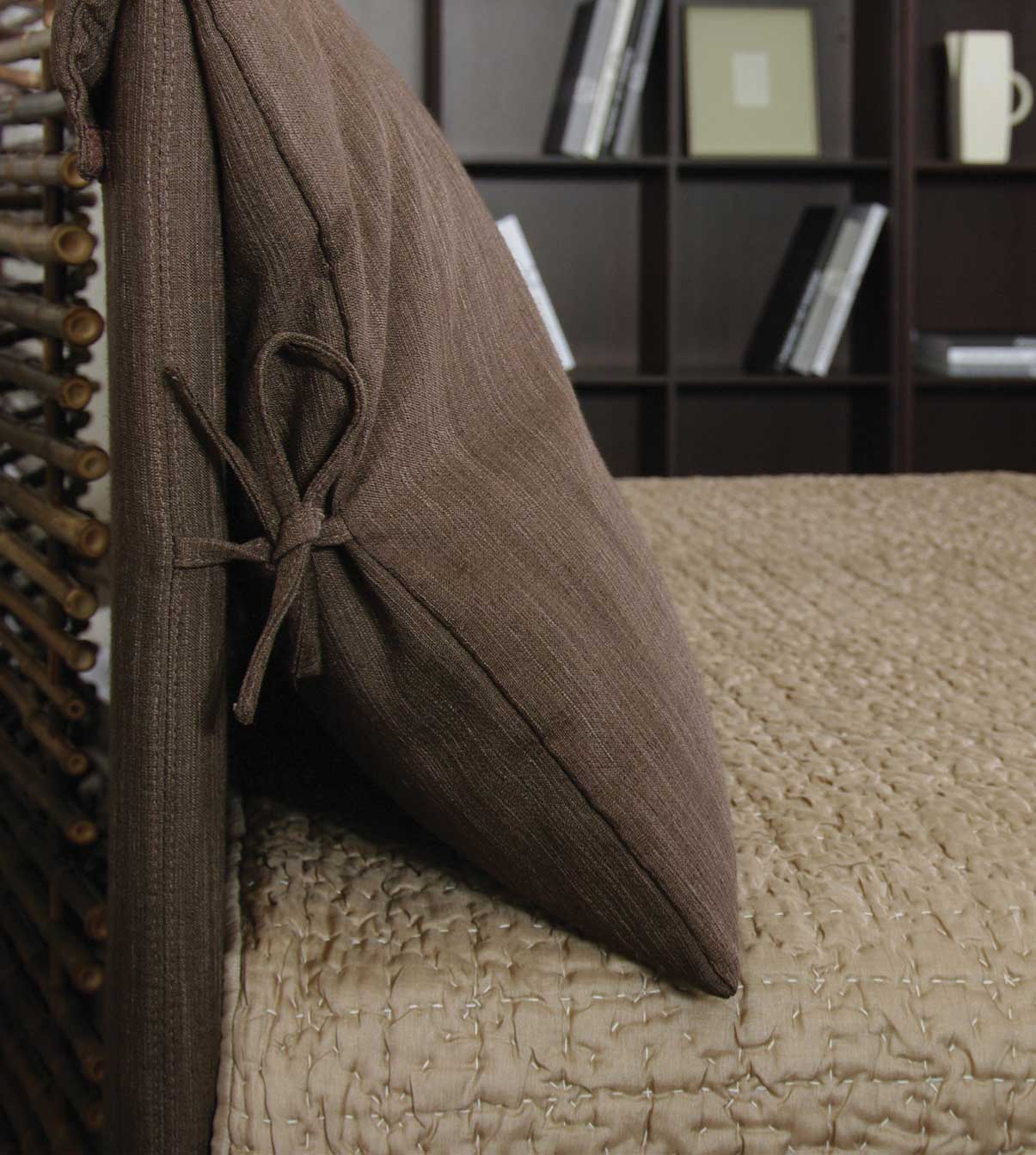 Viva
This very compact bed is perfect for a small room, too!
Fully removable covers are made from both natural fabrics and highly practical synthetic fibers or artificial/natural leather. The entire bed frame is covered with fabric, so the bed does not need to be supported to the wall.
Bed with or without blanket box.
Carrying frame is attached using steel profile, its trim is made of LMDP, padded with polyurethane and covered with fabric.
Lifting mechanism: pneumatic.
Bed grates: with metal frame and glued timber laminates.
Bedding box bottom: LMDP with laminated edges, easy to open for dust cleaning under the bed.
Dimensions: for mattresses of 120 x 200, 140 x 200, 160 x 200, 180 x 200, 200 x 200 cm, non-standard sizes are also available.
Beds are made of padding materials that are eco-friendly, certified and complying with Oeko-Teks 100* standard.
The materials used for the manufacture of beds meet the hygiene requirements.
The bed is easy to assemble and lightweight.
The package is compact.
| | |
| --- | --- |
| Covers: | completely removable |
| Bedding box: | with or without. Bedding box bottom: LMDP with laminated edges, easy to open for dust cleaning under the bed. |
| Finish: | LMDP, padded with polyurethane and upholstered |
| Lifting mechanism: | pneumatic. |
| Bed grates: | made with metal frame, with glued timber laminates |
| Mattress sizes | for mattresses of 120 x 200, 140 x 200, 160 x 200, 180 x 200, 200 x 200 cm, non-standard sizes are also available. |