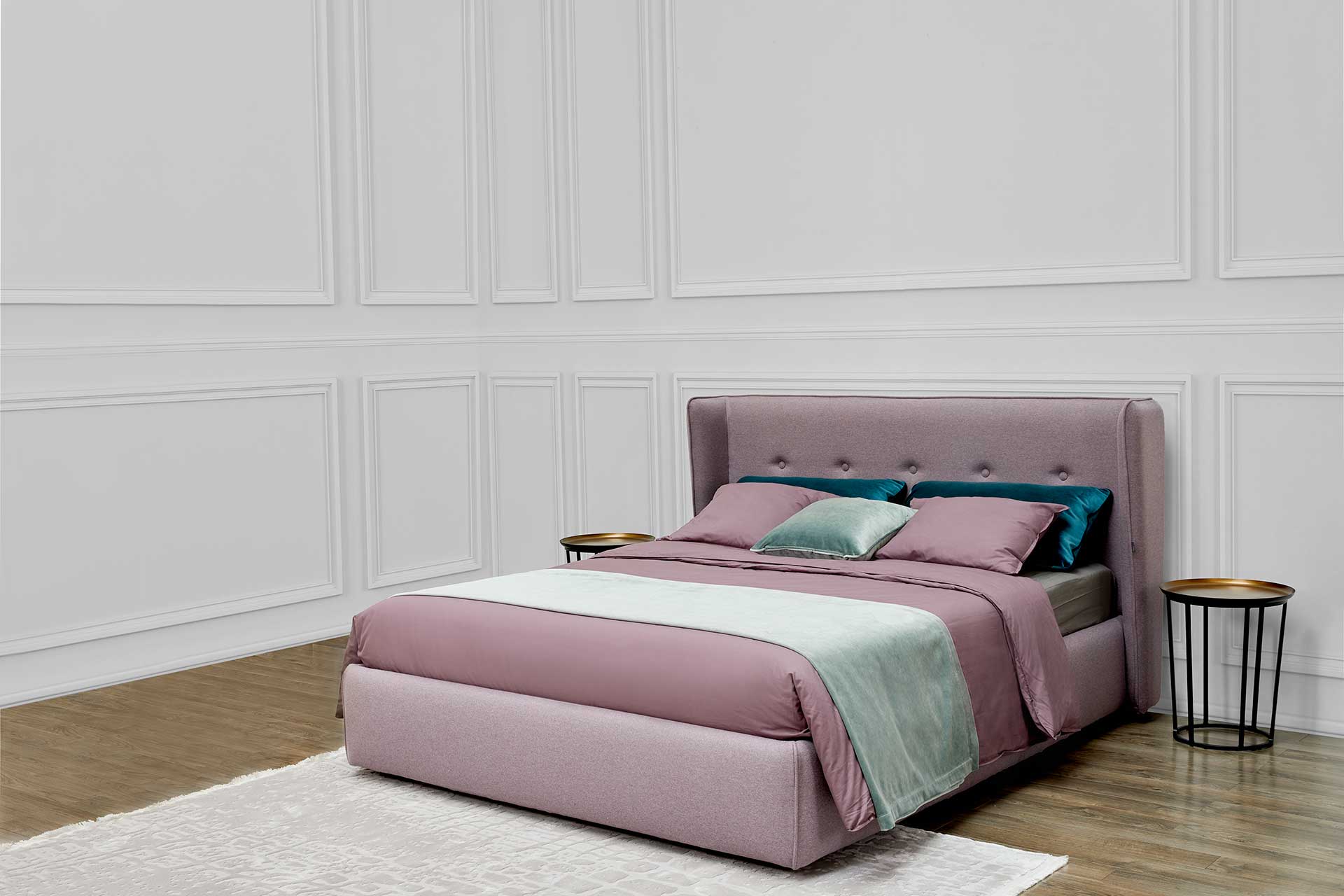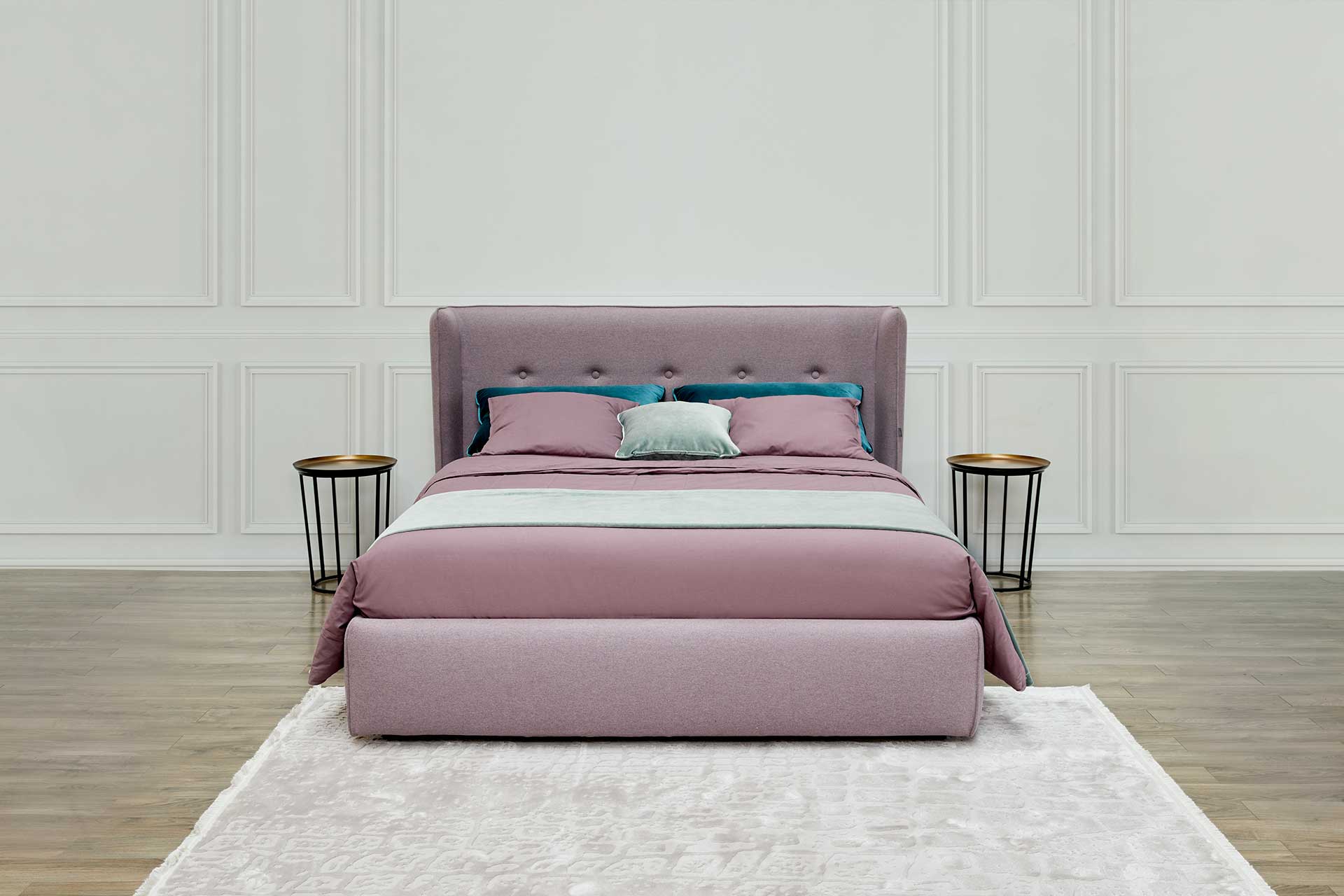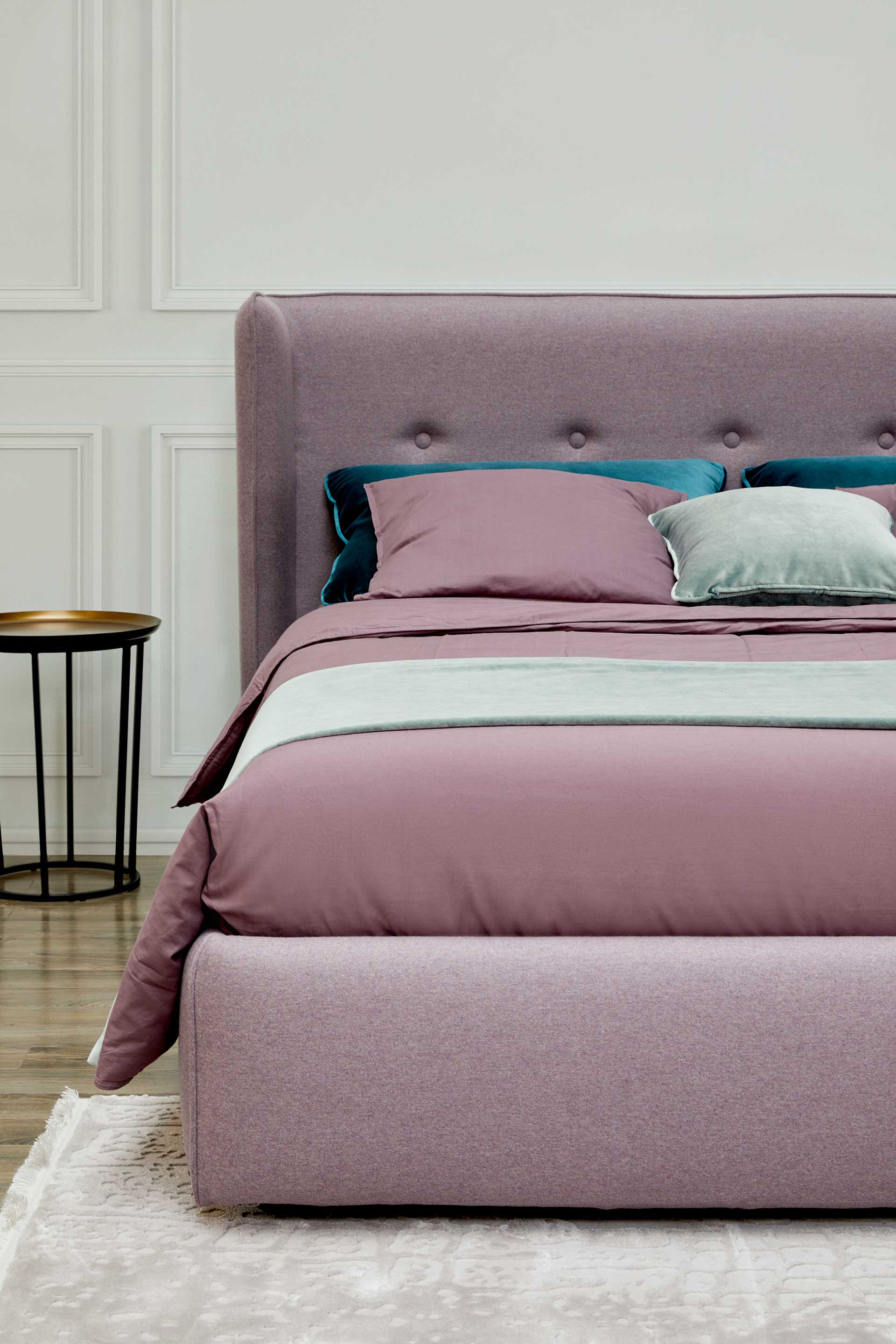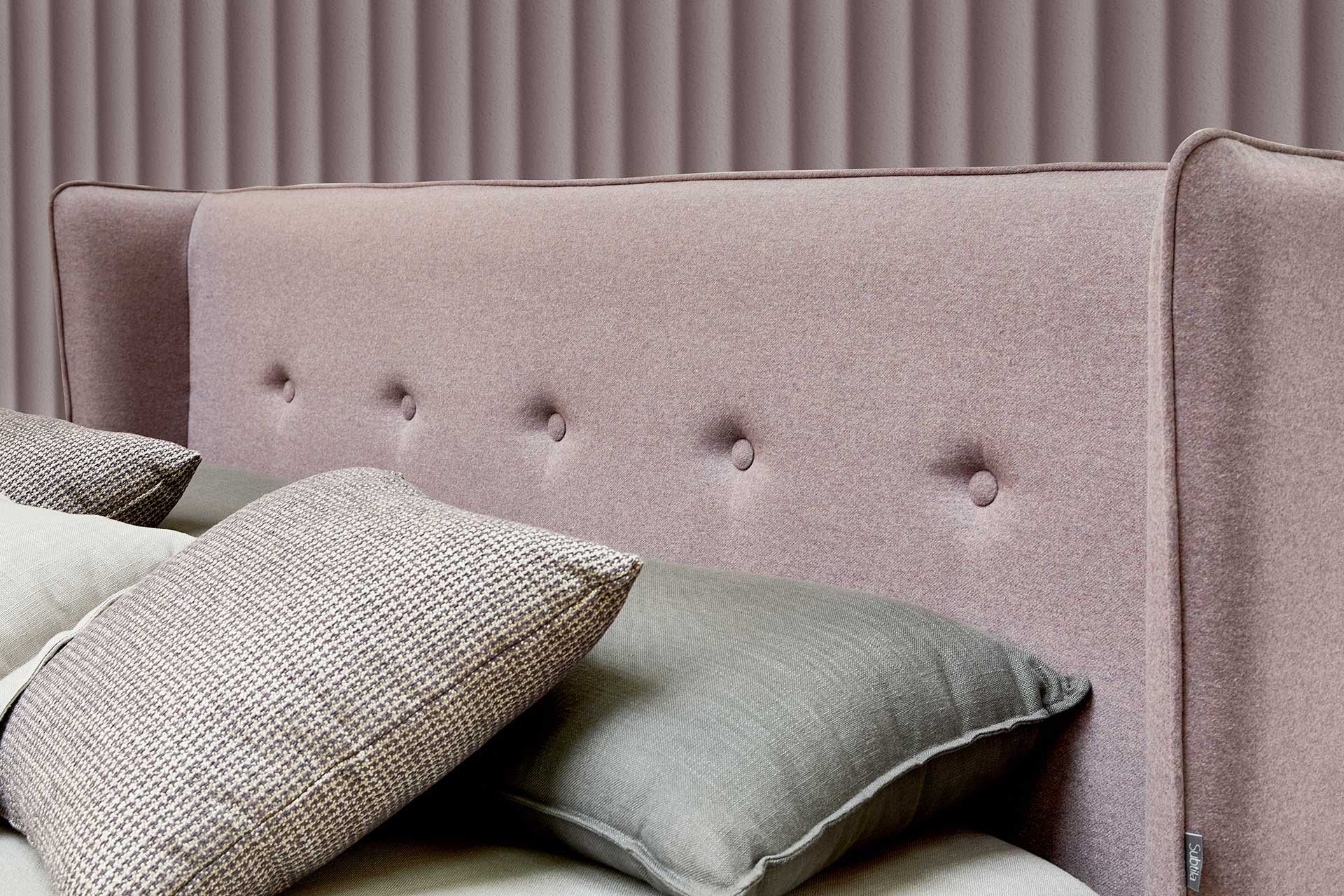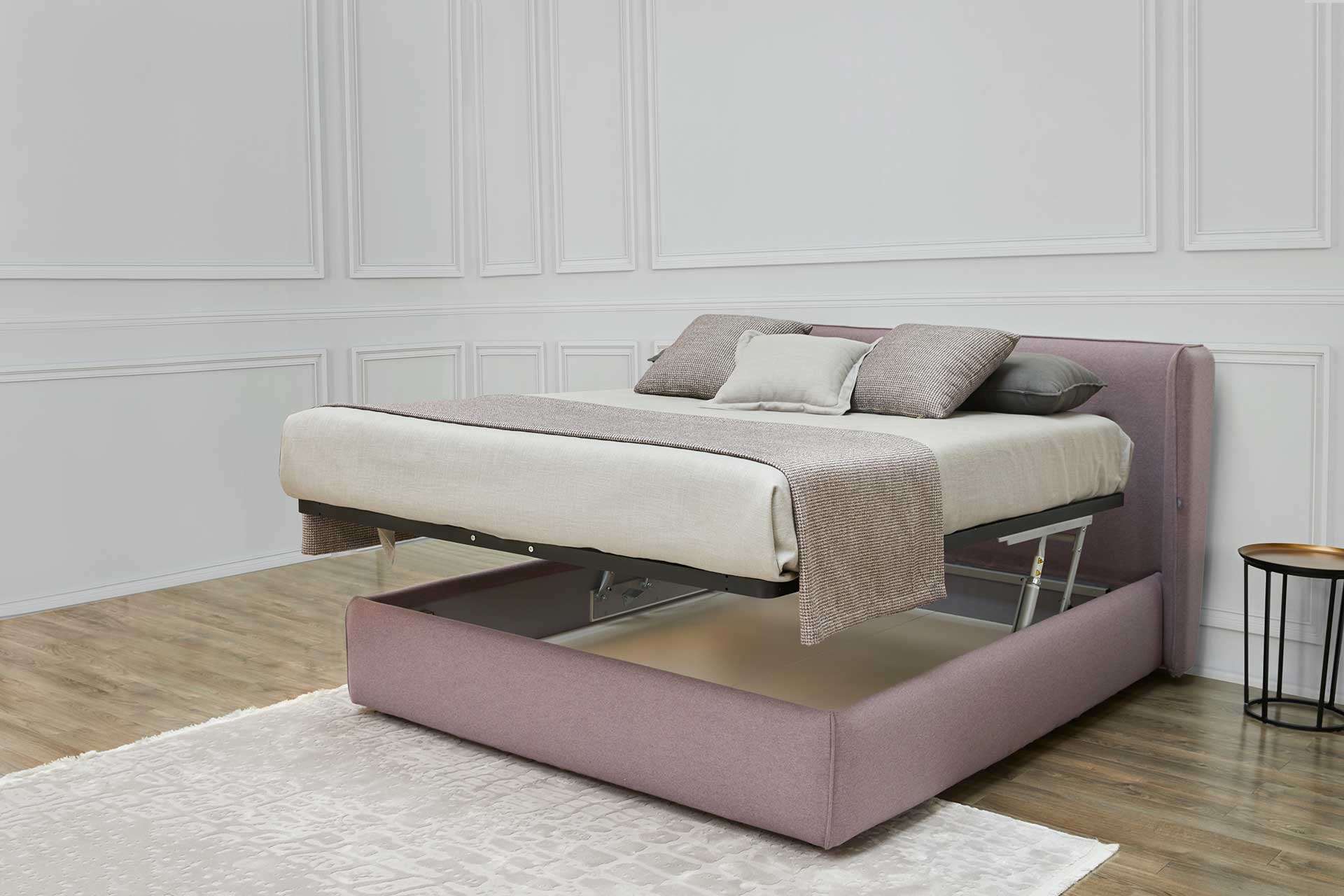 VANITY
Subtila's new bed Vanity is an elegant, tasteful, contemporary furniture at the same time breathing with light nostalgic of classic style.
The bed head of extraordinary shape, the finishing details of which can be individually selected, will allow you to sit back comfortably, provide a sense of security and, decorate the interior.
Depending on the option, the Vanity bed covers are sewn in full or in part or are made partially removable, with only the finest fabrics from the best European manufacturers of quality furniture. We have already received their latest collections.
The bed Vanity features all other benefits of Subtila's beds – a metal frame-reinforced bed carcass, large bedding box in several sizes, reliable and durable mattress lifting mechanisms, easily sliding bottom plates that greatly simplifies dust cleaning under the bed.
The bed can be completed with solid wood or stained chrome feet.
All SUBTILA's products are produced using environmentally friendly eco-certified materials complying with Oeko-Teks 100* standard.
We particularly appreciate the quality of sleep, so we put together the beds with professional ergonomic bed bases that will allow the use of mattresses of all types, sizes, and types. You can choose them from a variety of models produced by our partners in Italy.
Most popular mattress sizes (in cm) for bed: 140 x 200; 120 x 200; 160 x 200; 180 x 200.
The bed can also be custom-made as required.
| | |
| --- | --- |
| Mattress sizes (in cm) for bed | 160 x 200, 180 x 200, 200 x 200. Non-standard sizes are also available. |
| Covers: | fully or partially removable |
| Bedding box: | large, in several sizes |
| Feet: | solid wood or stained chrome feet |