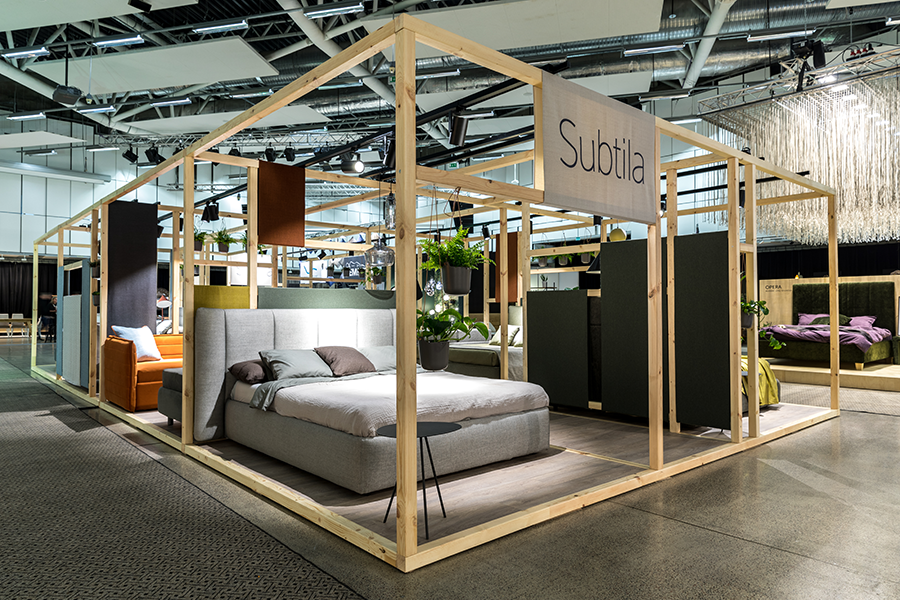 Exhibition "Furniture, interior, design"
VARDAS ATPAŽĮSTAMAS IŠ KOKYBĖS IR DIZAINO
This fall, at the exhibition "Furniture. Interior. Design", Linas Juška, a head of "Subtila", a company producing upholstered bedroom beds and guest room furniture in Lithuania, was delighted that the name of a decade-old company is already well-known in the Lithuanian market – visitors of the exhibition appreciated the exceptional design and quality of the 2018 collection presented by Subtila.
Furniture manufacturers are adapting their over-a-decade experience to more than 30 different bed models. The company team is not only constantly interested in the trends of interior design, looks at the novelties of furniture technologies, but also searches for a distinctive style, more interesting solutions, and necessarily delicate design options. Presenting the new collection, Linas Juška, a head of the company, has emphasized the Hugo model,
a bed that has an extremely ergonomic bed head, so you can not only sleep comfortably, but also have a nice evening with a book. Lovely and Dreamer are beds that have already been appreciated by young people. It is not so easy to equip a child's or a young person's room, especially to find a suitable and stylish bed for them, so manufacturers of Lithuanian beds pay special attention to them.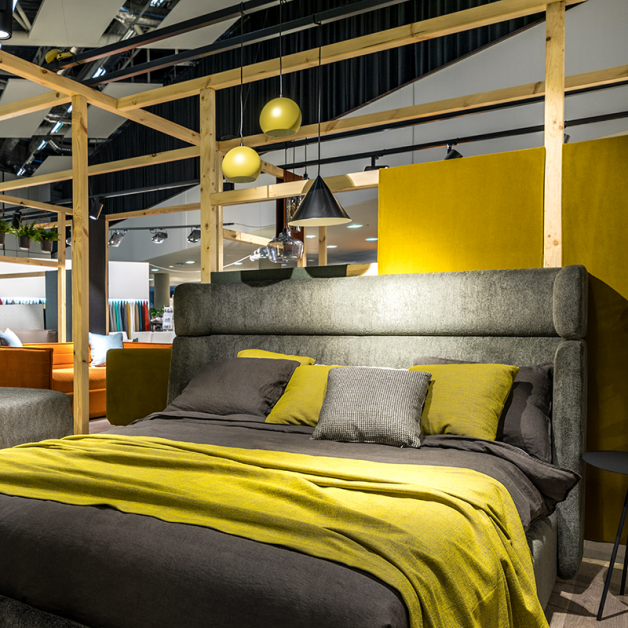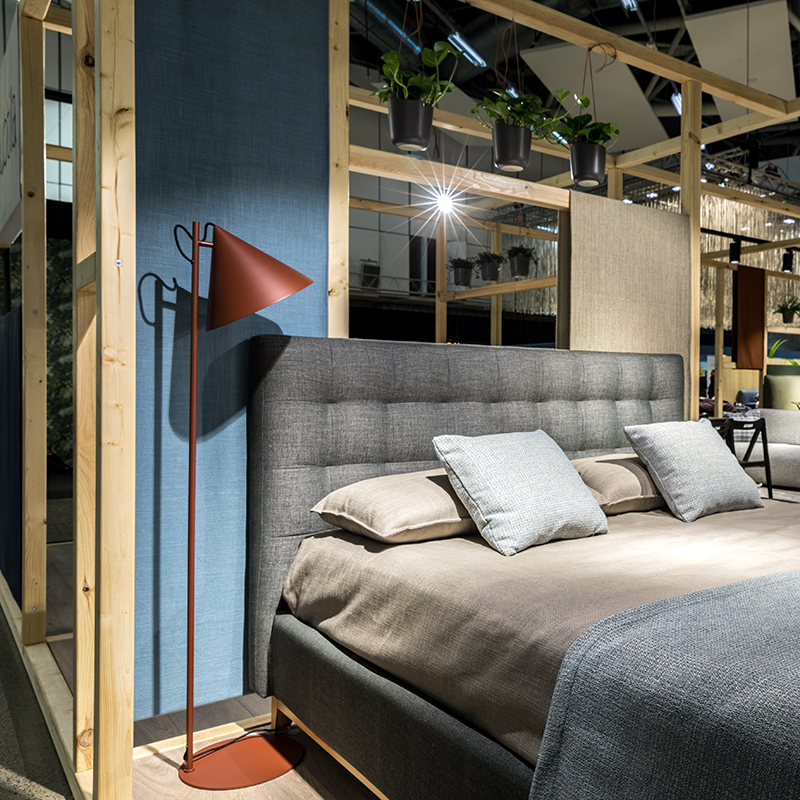 According to the EU legislation, a two-year warranty is mandatory for all furniture, and Subtila guarantees the perpetual maintenance of its products. It is therefore no surprise that their beds are bought by several generations of families and recommended to their friends
"The buyer first appreciates the style of the bed, its design, in short, he sees the beautiful shell, not the elements of the construction, the materials used inside the product. The reliability of the manufacturer is therefore particularly important here. We spend half of our lives on the bed, so it must be firm, properly constructed, with very carefully selected connecting parts.
In the production of beds we use a universal grate of any type for orthopedic mattress, suitable for all types of mattresses, so our furniture ensures even a pleasant but healthy rest. And since we use not only high-quality, but also eco-friendly materials for furniture production, we have something to offer to people with allergies", says Juška.